Farmdog Fun Day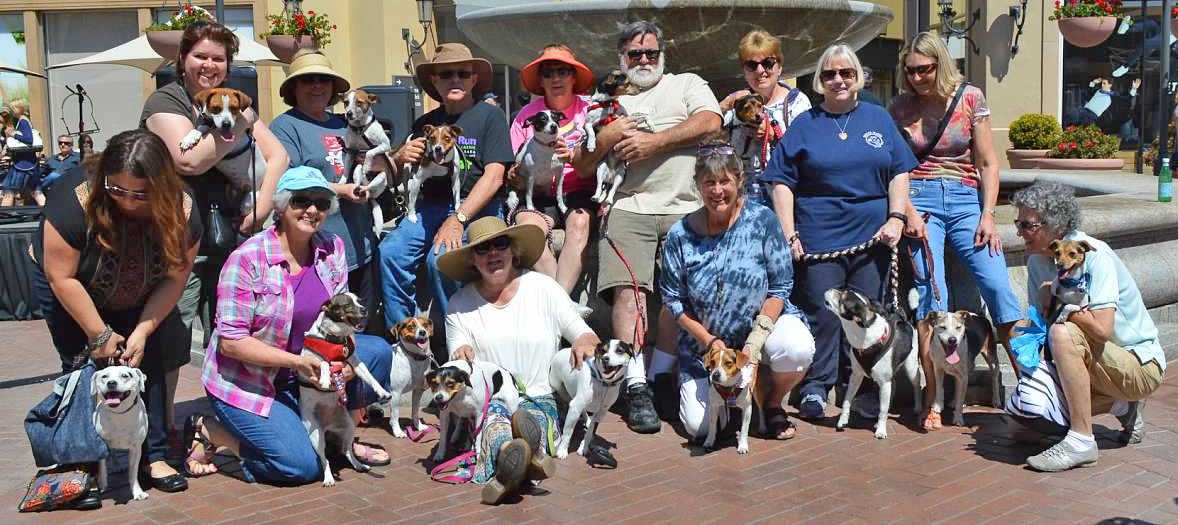 Back Row: Wrigley, Nellie, Tigger, Tabatha, Cheyenne, August
Front Row: Salty Dog, Dakota, Ansel, Fiona, Vindaloo, Jack, Luke, Cooper and Sequoia.
Southern California Farmdog Meet the Breed event
March 29, 2015
Organizer:  Jan Harmon
Fifteen Farmdogs defended upon the Sunday shoppers at Fashion Island in Newport Beach. It was quite a show stopper. Many people stopped to ask us about the breed. While we were lined up for a photo op we could see several on-lookers from within the outdoor restaurant taking our picture with their cell phones. The only thing missing was a dance routine because we invaded the mall like a flash mob.
Read more in the
2015 Spring Newsletter
...
What is DSFCA
Welcome to the Official Web site of the Danish/Swedish Farmdog Club of America, Inc. A nonprofit American dog breed club that has sponsored all the Danish/Swedish Farmdog National Breed Specialties since the Danish/Swedish Farmdogs were first registered with the American Rare Breed Association (ARBA). The Danish/Swedish Farmdog Club of America (DSFCA) was first established in 2003 and incorporated March 17, 2005 as the official breed club for Danish/Swedish Farmdogs registered and living in the United States.